Contacting The District Safeguarding Team
If you have a serious, urgent safeguarding issue or if there is a child or adult at risk of serious harm, danger or abuse please phone 999 immediately for intervention or contact your local Social Care contact line. Please see the panel hyperlinks to the right for useful telephone numbers.
Chrissie's working days are usually Tuesday, Wednesday and Thursday You can contact her by email This email address is being protected from spambots. You need JavaScript enabled to view it. or if urgent by mobile on 07794 133797
Each Circuit has trained Safeguarding Officers to help you with frequently asked questions.
The District Executive Safeguarding Officer should always be informed if one or more of the following things occur:-
There has been an incident where an adult member or child has been or is being abused or mistreated by someone connected with the church, such as a member of staff, volunteer or trustee (church council member).

There has been an incident where someone has been abused or mistreated and this is connected with the activities of the church.

Allegations have been made that such an incident may have happened, regardless of when the alleged abuse or mistreatment took place.

If a Church Leader or someone leading a group who uses the church premises becomes aware of a current or past serious allegation of abuse or mistreatment.

There are grounds to suspect that such an incident may have occurred.

Where there is a current allegation of abuse against a child or children (under 18).

Where someone in the church has been suspended or dismissed from work, or investigated or arrested for allegations of abuse against children.

Where a child is, or children are, considered to be at risk of harm or at significant risk of harm.

Where a person who is a member or regular attendee is known to have been convicted of sexual offences against children, or is currently or has been recently subject to investigation for any offence against a child, or where there have been investigations or convictions for domestic violence.
Reporting Concerns to the District Executive Safeguarding Officer
Ministers and Superintendents are responsible for good practice and management of Safeguarding issues in the local church and circuit. In each case cooperation on these matters should include a decision as to who should liaise and who should take a lead in liaising with the statutory authorities. That is to be clear as to who does what, including who attends meetings and who feeds back to whom. The minister and/or superintendent is responsible for ensuring that this communication happens.


The model template (click download link below) can be used as a one-off reporting template, to report safeguarding concerns and risks to the District Executive Safeguarding Officer. (DESO) It is designed for electronic use and if printing for use on paper, please expand the boxes first.

This template is not intended as a mandatory form. This is because the District Exectutive recognises that a number of circuits and churches already have their own effcient system in place.

Please complete your return about the concern, saving a copy and send one to the Circuit Safeguarding Officer and one to the District safeguarding Officer. There is a system in place for the confidential storage of this form.

Download (MS Word Document)
Safeguarding Training
Training - an Introduction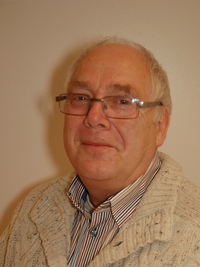 As the Methodist Church in GB, we have developed a nationally approved training scheme based around the Foundation Module for youth/children/vulnerable adult workers and those in positions of influence (approx. one third of our members - over 3,000 people in this district alone). Plus we are delivering the Leadership Module for all ministers, lay employees and safeguarding officers (approx. 150 people in this district). The scheme is called Creating Safer Space (more details here).
If you are looking to organise some training in your locality - a list of accredited trainers is available here. Then contact the Safeguarding Training Administrator - Lesley Albrow - at This email address is being protected from spambots. You need JavaScript enabled to view it. . If you want to organise a safeguarding training event, she will be able to offer guidance.
The Safeguarding Training Co-ordinator is Rev Julian Albrow - This email address is being protected from spambots. You need JavaScript enabled to view it. . Each circuit or group of circuits should be offering Foundation Module at least twice a year to ensure all new workers/volunteers have completed training within 6 months of appointment.
Click here for training dates and to book a place.
Foundation Module Refresher 2016 & onwards